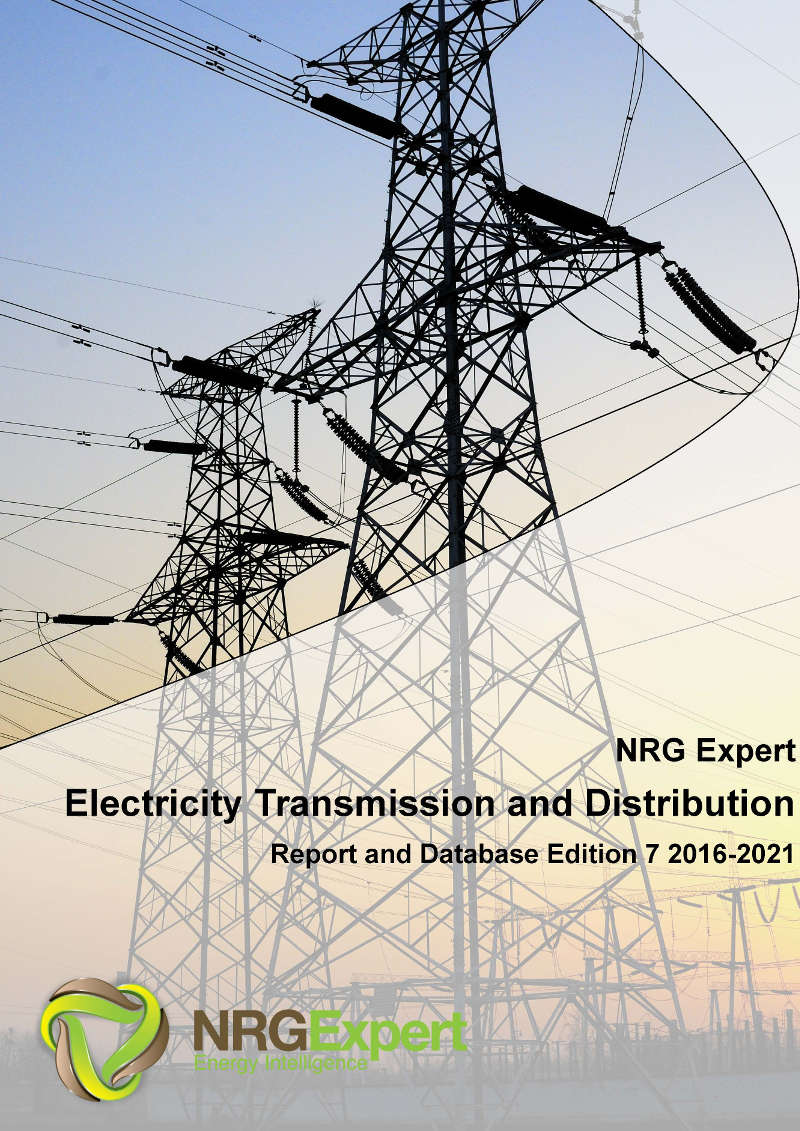 The report compliments the T&D database by providing valuable in-depth analysis on the data. The report outlines the background to the Electrical Supply Industry, and provides a comparative overview of Annual Demand for T&D Equipment.
Also presented in the Report is a Company Analysis showing Global Market Share data for major players as well as a regional breakdown of the market shares for Smart Grid companies in key regions.
Finally the report covers the NRG Expert Methodology.
T&D Report Table of Contents
Terms, Definitions, and Methodology Accompanying the Database 6
Transmission and Distribution Sectors 6
Cables > 1kV 7
Towers 7
Insulators and Fittings 7
Transformers 7
Substations 8
Power Systems 8
Utility Automation 8
Forecasting and Modelling approach 9
Methodology 9
The History of the Electrical Supply Industry 11
The Early Origins 12
Parallel Developments 12
The First Networks 14
Regional Evolution of Networks 14
International Collaboration and unification 15
National Historic Development of Transmission and Distribution Networks for Selected Countries 15
The United States 15
Great Britain 17
Germany 18
France 20
The Current State of Global Transmission Networks 21
Interconnections 21
International Transmission Grids 22
Technological barriers and developments 23
Future Interconnectivity 23
Undergrounding 25
Technical Aspects 25
AC Underground Cables 25
DC Underground Cables 27
Technological Developments and the Smart Grid 27
Developments and impacts of the smart grid on Transmission and Distribution Systems 27
Storage 29
Microgrids and Distributed Generation 30
Asset Management and Infrastructure Maximization 30
Future Outlook 31
Line Lengths 31
Capital Expenditure 33
Annual Demand Sectors 34
Transmission and Distribution Industry Players 35
Major Manufacturers and Industry Players 35
ABB 35
GE Power 36
Schneider 37
Siemens 37
European Market Shares for Major Manufacturers 37
Asian Market Shares for Major Manufacturers 37
North American Market Shares for Major Manufacturers 38
Sources 38
Tables
Table 1 Global Rank by Size of Transmission and Distribution Networks in 2016 24
Table 2 European Market Shares in terms of Value for Major Manufacturers 37
Table 3 Asian Market Shares in terms of Value for Major Manufacturers 37
Table 4 North American Market Shares in terms of Value for Major Manufacturers 38
Figures
Figure 1 Installed Transmission Line Length by Region (km) 32
Figure 2 Installed Distribution Line Length by Region (km) 33
Figure 3 Global Development of Capital Expenditure 2016-2021 (million US$) 34
Figure 4 Annual Demand Breakdown by Sector 35
The database can be purchase with or without the report. The database contains data for 180 countries. In the report the analysts selected a number of countries to explore further and provide additional market intelligence information. Please see the Global Database and Report Brochure for a complete list of all the countries covered in the database.
Price – Global Database & Report: £4,995.00
Prod. Code: NRGTDR7
Edition 7: 2017
>> Download the Database and Report Brochure
>> Go Back to the Database and Report Overview