Energy Market Research
NRG Expert provides cutting-edge energy market reports, databases, forecasts, consultancy and analysis to the world's leading companies, consultancies and investment houses. Phone us to access over a million lines of world-wide energy data, analysis and information, collected from 100+ trusted sources.
We provide energy data, reports, and statistics in the following sectors: Power and Infrastructure; Metering & Smart Grid; Utility Guides; Fossil Fuel & Conventional Energy; Renewable Energy; Water & Waste; and Finance & Regulatory as well as Country Specific data through our Almanac.
Search and Purchase Energy Reports and Data:
For more information click the links below.
Sign Up For Our Services: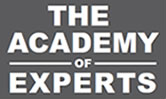 Please send us an email to sales@nrgexpert.com to outline the information you require.
>> NRG Expert 2-Minute Briefings 
>> Download  Energy Publication List