NRG Expert provides independent research, analytical support, and expert testimony for litigation, securities, and regulatory matters, often complementing clients internal litigation or regulatory teams. Our senior staff have appeared before UK, Canadian, EU, and US courts, and provincial, state, and federal regulators in many countries. We also provide support and sign-off on regulatory compliance statements, and research and prepare Industry analysis and reports for Regulatory filings and IPO (and similar) prospectuses. References are always available on request.
NRG Expert's Managing Director, Max Krangle, is a Practicing Associate (AMAE) of the Academy of Experts (UK). and can provide expert witness reports and testimony compliant with, and backed up by the stringent guidelines and standards of this organisation. NRG Expert's team of analysts and experts can provide the highest quality service for any expert intelligence need.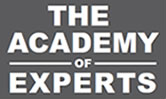 Our Industry Intelligence has been cited repeatedly for its clarity and insight. NRG Expert continues to grow and strengthen its ability to support client needs for independent, unbiased assessments and support, for litigation and regulatory matters around the world.
NRG Expert provides Expert Witness advice and detailed assistance to clients currently preparing for arbitration and/or dispute resolution. Our company provides both details commercial advice and complex analytical expertise to assist in the construction of complex, high value commercial claims under dispute. In particular, in commercial claims on the pricing terms in contracts in the energy industry, NRG Expert is able to provide its worldwide expertise in energy pricing and its detailed analytical ability to assess markets. NRG Expert has provided expert testimony at energy infrastructure, pricing, contract and related inquiries, assisting the legal teams in the construction and rebuttal of counter-claims as well as providing expert testimony. Some of our experts are also qualified lawyers themselves.
NRG Expert uses its vast library of published energy intelligence reports and databases, public and proprietary data, and models to support its analyses. No other expert in the energy industry is able to rely on such a vast historical library of historical, contextual, contemporary and forecasted energy industry data to produce reasoned, structured, and factual expert testimony and/or analysis.
Our dispute work includes arbitration and litigation proceedings regarding prevailing and historical market prices, CAPEX & OPEX, annual demand and deployments, industry practice in the use of contract terms and conditions, market conditions surrounding the initial contracts, or damages resulting from contract breach. For rate cases, NRG Expert provides audit and testimony for all three sides of the regulatory triangle, i.e., public utility commissions, rate case intervenors, and utility management.
Our testimony services include contract disputes, damage calculations, industry practices in contract terms, bankruptcy restructuring, reorganization, property and company valuation, industry and labor contract economics, audits of procurement practices, regulatory hearings on permitting and other areas of practice.
We specialise in the following energy sectors:
Above-Ground & Power Lines
Bio-Diesel Fuel
Coal & Clean Coal
Crude Oil
Diesel
Electrical Power & Power Plants
Electricity Transmission & Distribution
Energy Technology
Ethanol
Gas Turbines
Gasoline
Liquefied Petroleum Gas
Metering of Utilities (Electricity, Gas, Water)
Natural Gas Customs & Practices
Natural Gas Facilities
Natural Gas Industry Regulations
Natural Gas Liquids
Natural Gas Processing
Natural Gas Sales
Natural Gas Systems
Natural Gas Transmission
Natural Gas Transportation Rates
Nuclear Power Plants / Reactors
Ocean Energy
Offshore Oil & Gas
Offshore Operations
Offshore Platforms
Offshore Platforms Equipment
Offshore Technology
Oil & Gas Contracts
Oil & Gas Distribution
Oil & Gas Due Diligence
Oil & Gas Instruments / Meters
Oil & Gas Market Share Analysis
Oil & Gas Market Value
Oil & Gas Marketing
Oil & Gas Organic Analysis
Oil & Gas Pricing Analysis
Oil & Gas Product Valuation
Oil & Gas Pumps
Oil & Gas Regulations & Compliance
Oil & Gas Regulators
Oil & Gas Separators
Oil & Gas Storage / Warehousing
Oil & Gas Treatment
Oil & Gas Volatile Organic Analysis
Petrochemicals
Petrochemicals Plants / Installations
Petroleum Analysis
Petroleum Drilling
Petroleum Field Utilization
Petroleum Geochemistry
Petroleum Geology
Petroleum Handling
Petroleum Marketing
Petroleum Products
Petroleum Reserves
Petroleum Storage
Petroleum Well Log Analysis
Pipelines
Power Lines
Power Utilities
Pumping Stations
Rate Cases
Refineries Operations
Refining / Refineries
Smart Grid
Solar Energy
Thermoelectrical Power
Underground Power Lines
Utilities
Utilities Rates
Utility Company Standard Practices
Wind Turbine Systems